Saturday Sky!!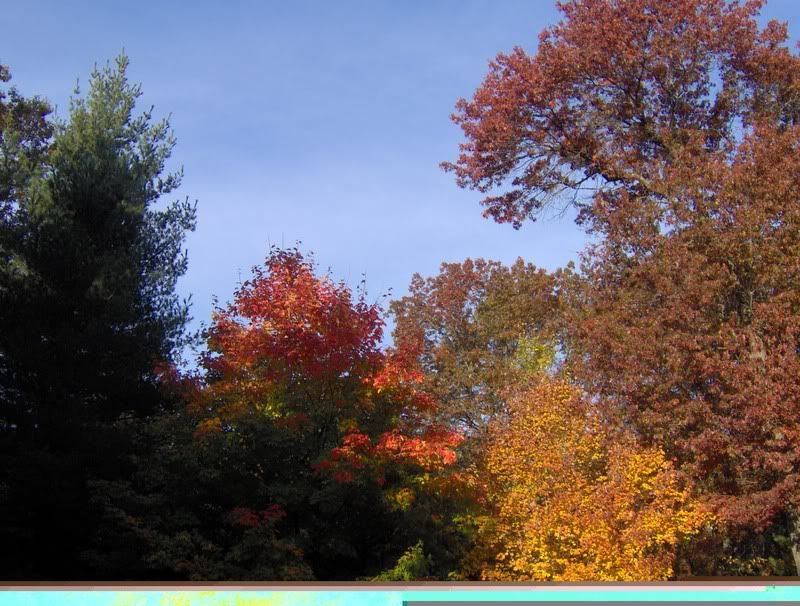 This is the view of my backyard by the pool. I love fall!!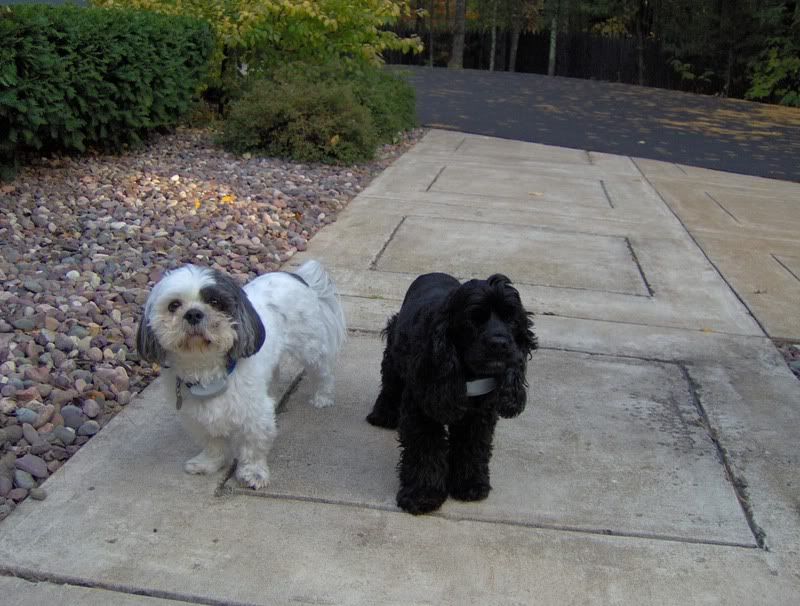 Kipper and Mel helped me this morning to take my saturday sky picture.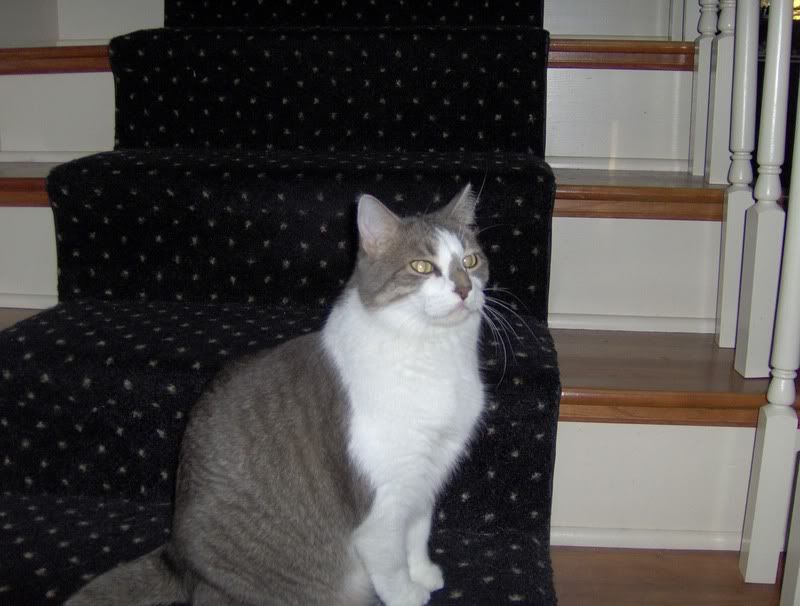 Here is our cat, Richie. A.K.A Fat Cat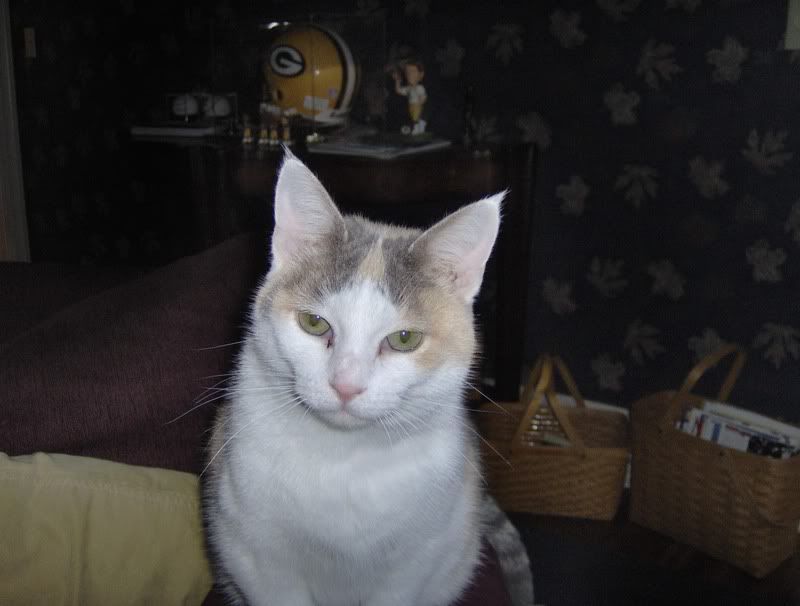 This is my Gracie!! Isn't she cute?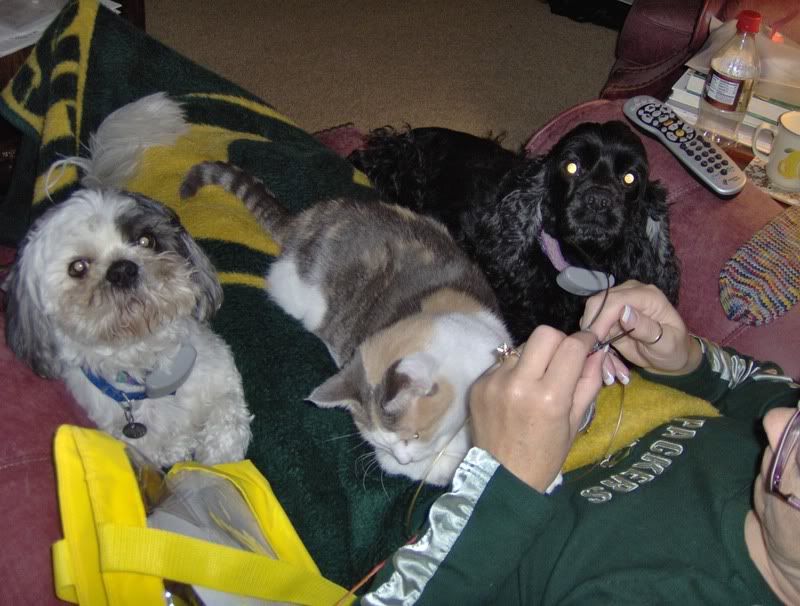 I have many helpers when I knit. Here is Kipper, Gracie, and Mel this morning. I am trying to get a pair of socks done. I love them, but sometimes I need my space!
This is a pair of toe-up socks that I started the last week of Sept. I stopped working on them to start my sock wars socks. Since I have worked on the majority of the sock in October, will they count for Socktoberfest? I hope so!!