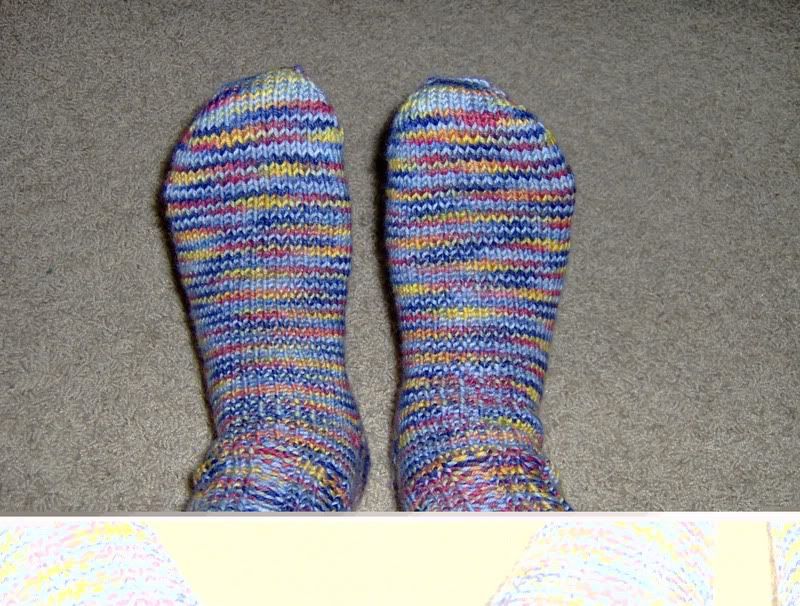 Sally Melville in Eau Claire!


I was able to meet Sally Melville on Thursday night and take a class from her on Friday afternoon. It was wonderful. She is a very good teacher. I have all of her books and have made quite a few things from
The Knit Stitch and The Purl Stitch
books. I want to make a sweater and skirt set out of
The Color
book soon. I am almost done with the baby sweater that is from her
Knit Stitch
book. I will try and post that tomorrow.
I finished my first pair of socks for Socktoberfest. They are made from Socks that Rock found at Blue Moon Fiber Arts. They are very warm and comfortable. I enjoyed making them. I think I will start another pair of socks with some yarn I have in my stash while I wait for my yarn from Scout at Scout's Swag (see link at right).
My Packers have the day off, so I'm not watching any football. My oldest son and I had to play in the hand bell choir at the 8:30 service this morning. It was our first time and I think we did pretty good. I really enjoyed it. The whole family then went out to brunch at the country club so we could make our spending limit. It was pretty good, but I'm not sure it was worth the price!! Oh well, that's life!
Happy knitting to all!!!!!