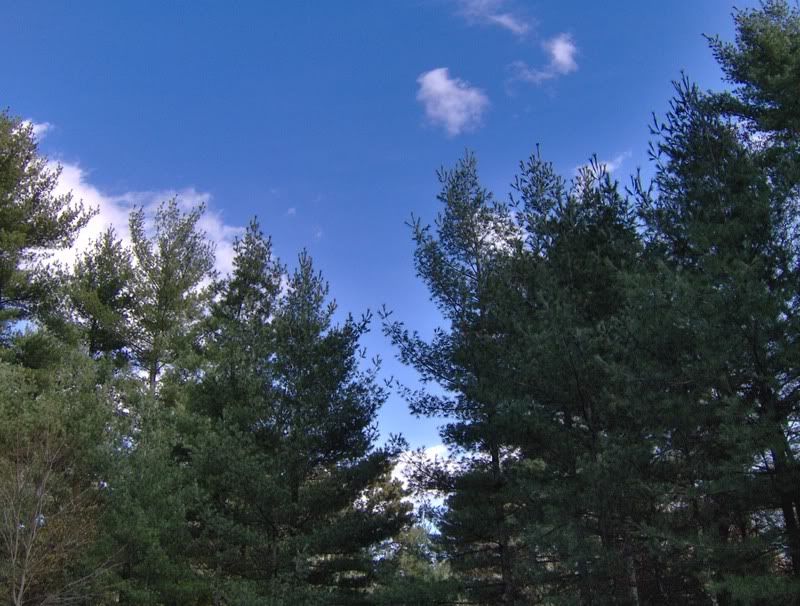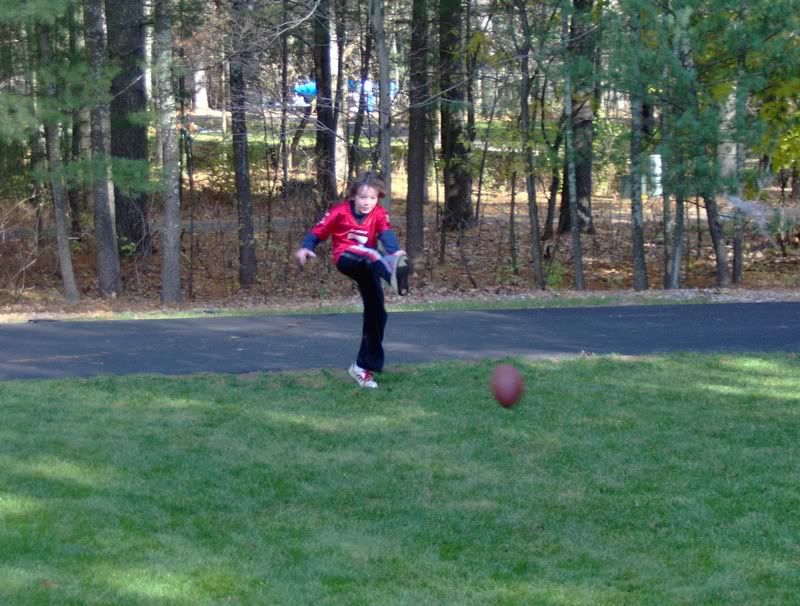 PDQ kicking a football, Saturday Sky, and Maggie's Mittens
Photobucket is working.
Who knows what was happening!
This morning the kids and I along with a few others did a food drive for our local Humane Association. We were able to collect over 800 lbs. of dog and cat food along with some monetary donations. This is the fourth year we have done this. The kids have a great time doing this. I was very tempted to bring a kitten home today along with a very cute adult cat, but I had strict orders from hubby not to bring another animal home! I just feel so bad for all the animals at the shelter!! We pretended to have an animal in Maggie's coat when we got home!! Hubby was mowing the lawn and he stopped immediately and walked over to us saying "NO, you didn't!" We all just started laughing. He didn't seem as mad as we thought he would be!! I guess we should have taken our chances!! Miss Gracie wouldn't even come to me when I got home! I had to change my clothes, then she would let me pick her up. I guess she feels the same way as her dad!!
I am making Maggie's mittens out of Koigu and Rowan Kidsilk Haze. I really like how they are turning out.
We have two Halloween parties tonight. One is for families, so we will take the kid's to that one from 6:30 to 8:30 or so, then hubby and I will be off to the neighbor's adults only party after that. I know we will all have a good time.