These are the kids Christmas stockings. I didn't know how to knit when we had Grant, so his was purchased at Dayton's (which is now Macy's). I did knit Maggie and Patrick's stockings though. I knit one for my husband, but didn't take a picture of his. Someday I will knit one for myself.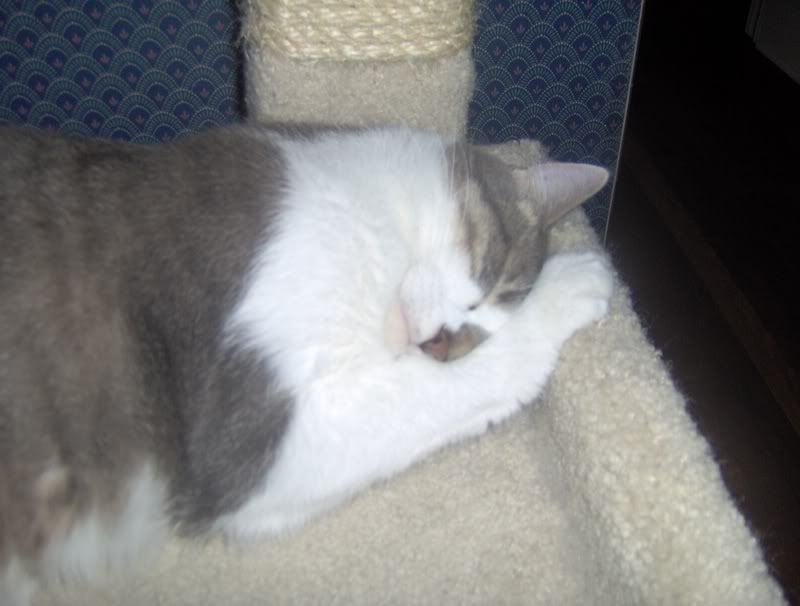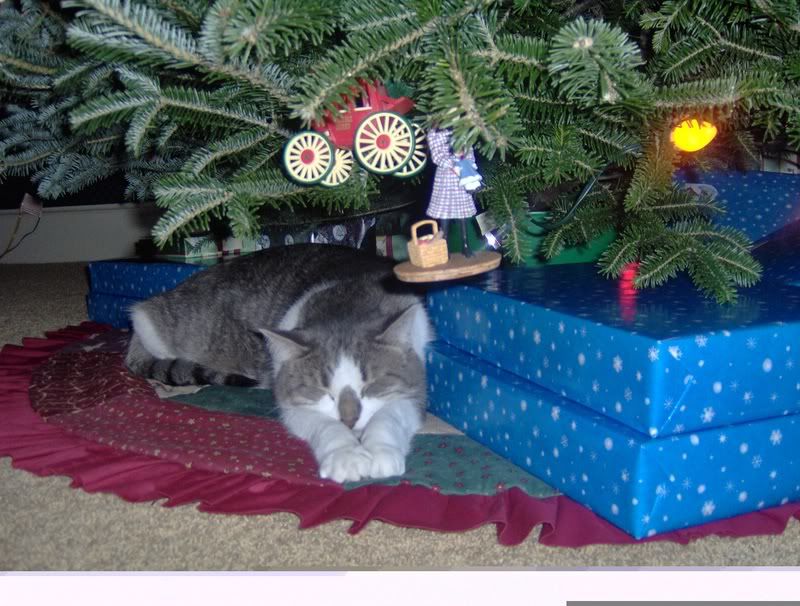 This is our cat, Richie, sleeping under the tree! We just love this guy!! He is naughty with the bows on presents, so none of them have bows or ribbons this year. The other picture was taken when he was sleeping on the cat condo we have for Gracie and him. We think taking pictures of a sleeping cat is fun. Cats sleep in such cute positions!!
I still need to get our Christmas cards started and mailed!! I probably won't post again until after Christmas. I have cookies to bake and a house to clean before Tom's family arrives on Sunday evening. We are off to my parent's house on Christmas day. Merry Christmas or Happy Hanukkah, if you celebrate these. Otherwise, Happy knitting!!