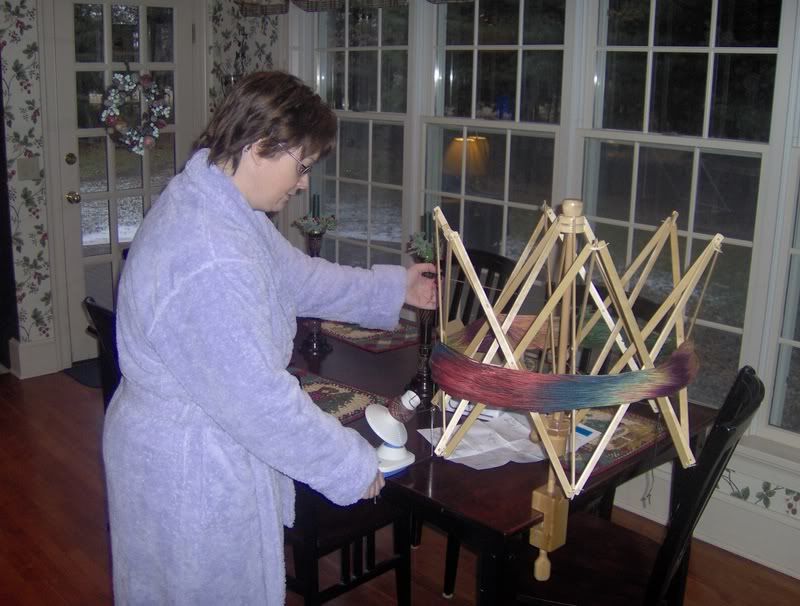 Christmas Goodies
I must have been a good girl this year! Look what I got: A swift and ball winder!! Yeah!
I also got some Malabrigo Chunky to make felted slippers and a book, Folk Socks by Nancy Bush. I'm still very sad about my Mel, but I know we did the right thing. We have a Cavalier King Charles Spaniel puppy picked out and hopefully we will be able to pick him up this weekend. It will be fun having a puppy around.
The picture of me on Christmas morning isn't very pretty, but I am in my new bathrobe! It looks like a weigh a ton! I haven't lost any more weight this fall, but I haven't gained any back either. Hopefully my back will get better soon and then I can start working out again. I have to say that we had a very nice Christmas. I think the kids were happy with their gifts, even though we weren't able to get the Nintendo Wii. I will keep looking though. I hope you all had a wonderful Christmas. Happy Knitting!!