Santa Bears that I started collecting in 1986.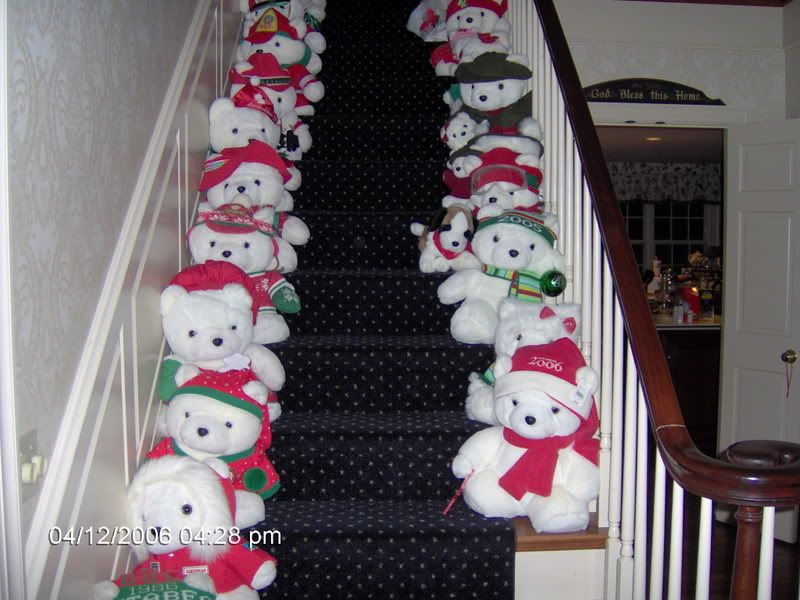 Finished projects!
I made this purse in October, but just put the lining in it and added the button. I used Rowan Tapestry to make it. I was going to keep it, but I may end up giving it away. I need to make a bag for my Mitten Kit Swap, so maybe this will be the one I send.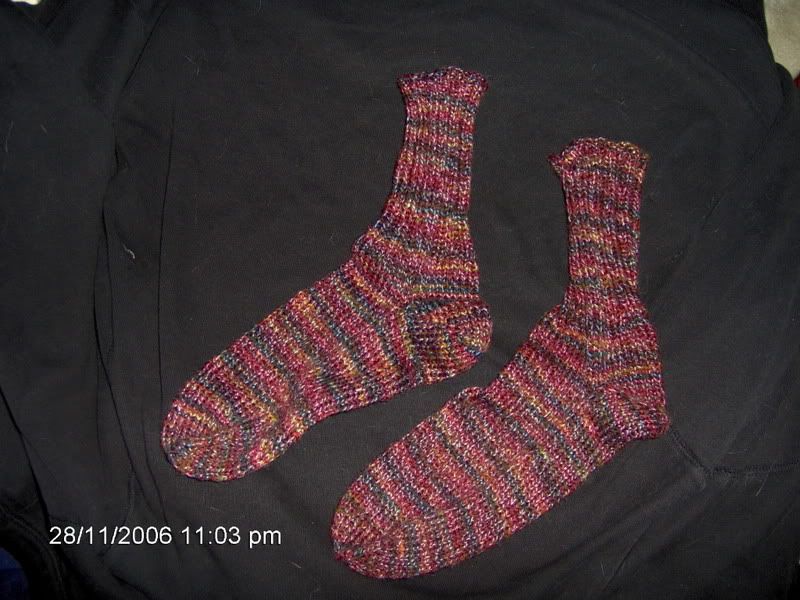 Finished socks!! They are just a basic toe up pattern that I got from Cindi at The Yellow Dog.
I used Twizzle by Mountain Colors. They are very warm, just right for the colder temps. we have been getting.
I'm still in a bit of a funk, but I started a scarf for myself today. The tree is up and hopefully we will put the lights on it tonight and decorate it. Tomorrow I will be going to church to look over some things Pastor Mary brought back from Jamaica for our prayer box stations. Miss Maggie was home from school today with an upset stomach. She slept until 11:00 this morning! I believe she is feeling better now. I think when I am done posting this I will go down and get my New England Village set and put it up in kitchen. I haven't put it out for years, since Mr. Patrick was such a stinker!! I think he is old enough now to leave it alone.
I am still trying to figure out this whole blogging thing and getting my pictures and script to go where I want. I will just have to keep playing around. Have a good day all!! Happy knitting!