FINISHED MITTENS AND A NAUGHTY PUPPY!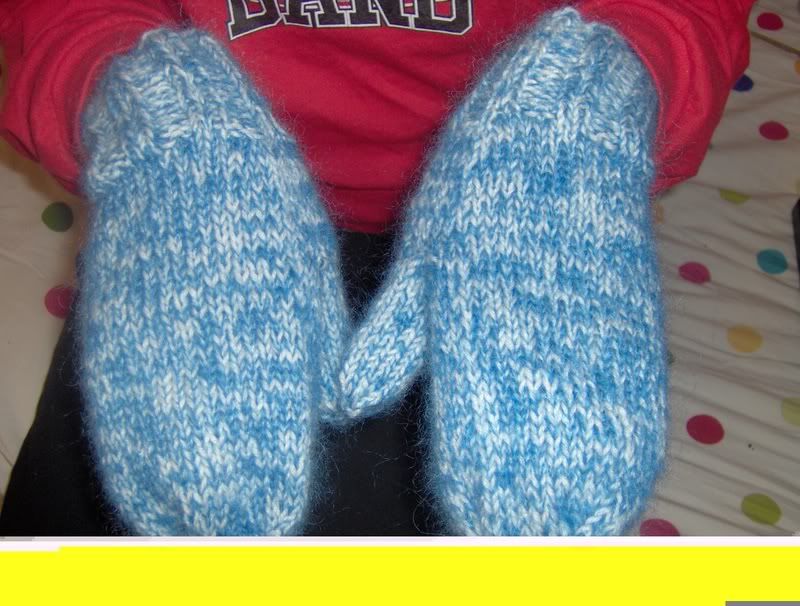 These are Maggie's mittens that I finished almost four weeks ago. I must get this camera fixed or else buy a new one!!!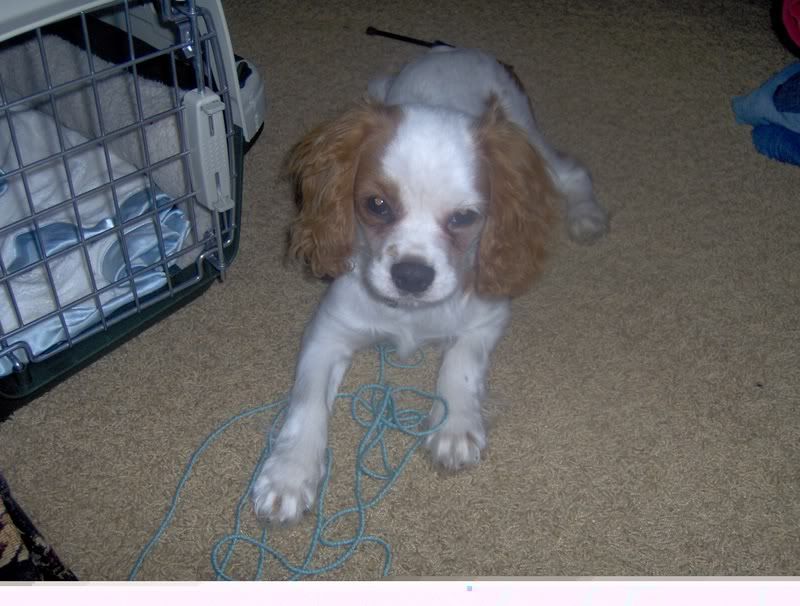 Mr. Todd got into my yarn while I was working on the baby sweater this afternoon!! Did I scold him right away? No, I ran to get the camera!!! I am not a very strict mama!!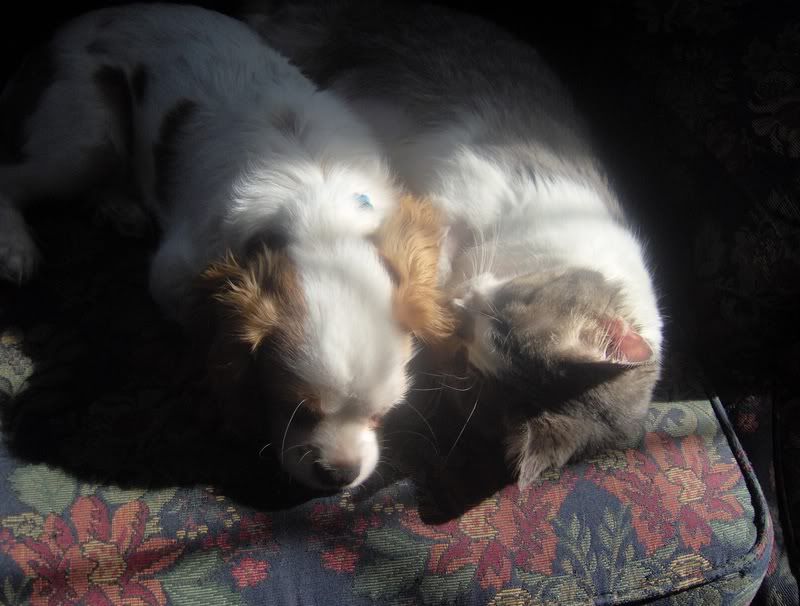 Todd and Richie are really good friends. Todd doesn't understand why Richie isn't very playful right now, but the vet said that by this weekend, Richie will be more like himself.