KNIT MITT KIT SWAP AND FINISHED MITTENS
The first picture is of my kit that I received from Vicki for the KMKS. It contained a beautiful felted bag made by Vicki, Cherry Tree Hill Sock Yarn and mitten pattern, Brittany dpn's, three packs of Orbit gum, and a big bag of Haribo Gummi Bears. Notice that one pack of gum and the gummy bears are missing!! Hubby has the gum and I ate the gummy bears!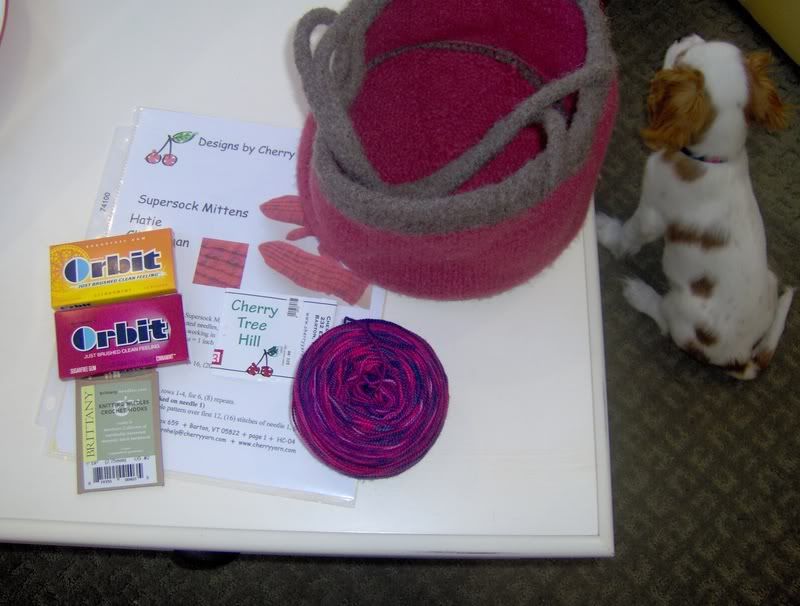 This next picture is of the mittens I made for Maggie's friend, Lauren. I used a generic mitten pattern from Yellow Dog Knitting and Rowan Kidsilk Haze and Heilo together. We just had terrible below zero weather and it is starting to warm up some. I guess from Friday sometime to Tuesday we had 82 hours of below zero temps! I should have had these done for Lauren before all that cold hit us..but my surgery knocked me on my arse. I hope she likes her mittens!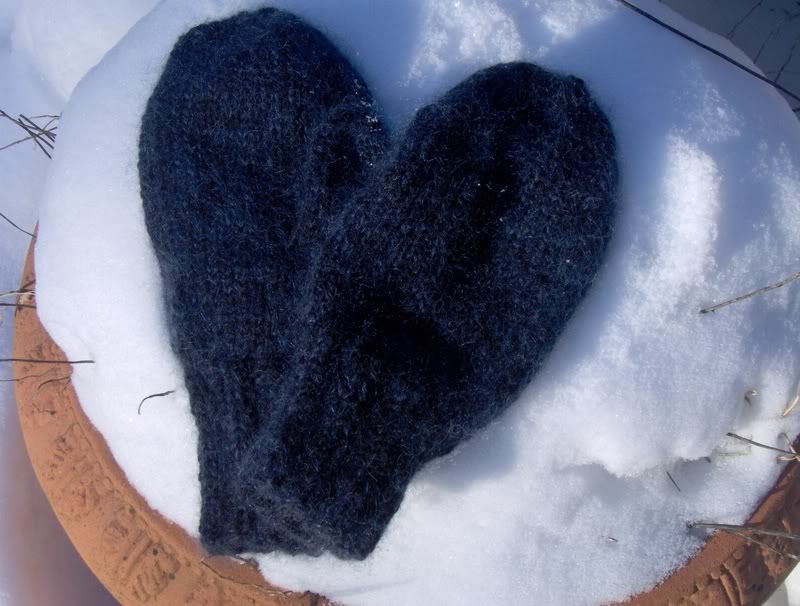 The sun is shining today and it looks so beautiful outside! The cold is a bit more bearable. I plan to start on a pair of socks for myself. I will be using some STR that I bought around Thanksgiving. Okay, so I need to go rest. It is amazing how the smallest task makes me tired. Happy knitting!!